For Mechanical Seal Repair Service Provider

For Mechanical Seal Repair Service Provider
TOPBON provides mechanical seal supply chain solutions that standardize complex product types and shorten product lead times.
Industry Pain Points
1. There are various types of mechanical seals without standard naming rules. Each supplier has a different standard specification, which makes it difficult to determine the product specifications to be purchased.
2. Scattered procurement needs, small quantities, and low supplier cooperation.
3. Faced with many unexpected situations, the delivery period required by customers is short, and the free stock cannot meet the urgent needs of customers.
How TOPBON To Solve
TOPBON provides mechanical seal supply chain solutions that standardize complex product types and shorten product lead times.
Fast search for the required products

TOPBON has developed a product quick search system that matches TOPBON product models with major brand models to form a standardized product system, allowing you to find the model you need in the shortest time.
Quick access to quotation

TOPBON's self-developed quick quotation function allows you to get the price of standard products within a few minutes, which improves purchasing efficiency.
Match your purchasing needs faster

TOPBON has more than 30,000 kinds of conventional mechanical seals in stock and has established close cooperation with more than 20 preferred suppliers, which can realize the fastest delivery within 24 hours for standard models and 7 working days for non-standard customized products.
Visualization of the whole procurement process

For our customers, we have dedicated account managers, one-to-one order tracking, so that the whole procurement process can be visualized, and the status of orders can be checked at any time to help customers reduce the risk of delivery delays.
You can submit your purchase list online and we can provide you with an efficient and accurate quote.
Quick Quotation
TOPBON SEAL
OEM PUMP SEAL
How TOPNBON provides services quickly and efficiently
Our focus isn't just on the rapid, cost-effective delivery of new and replacement parts – it's equally fixed on delivering long-term reliability solutions that exceed even the highest customer expectations. 
We don't see ourselves as a supplier but as a business partner, working alongside customers to deliver added value throughout the supply chain and beyond.
We offer inventory management, engineer call-out, training, water-saving audits and a competitor repair/ replacement program, as well as a range of reliability services through our customer collaboration site-service program.
Our philosophy is simple: we'll do whatever it takes to deliver, wherever and whenever it's needed. Our aim is to consistently exceed expectation and meet even the most complex briefs and challenging lead times. Through continuous investment, unique modular technology and an unparalleled dedication to customer service we aim to constantly exceed expectation.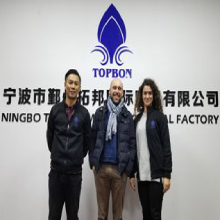 Our customers always need seals in urgent demand. TOPBON always send us quickly. We are happy with that.
Andrea
Purchasing Assistant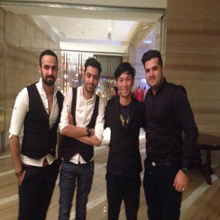 It was our first time working with TOPBON. The product received was very nice. They did it according to our request well. It is a good beginning for our cooperation.
Mohsen Moham
CEO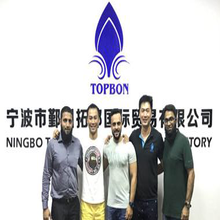 I am glad working with TOPBON. They are a young and energetic team. Super delivery time with high quality, we are happy with that.
Sanjay
CEO
General tips for customers
Can I buy just small quantity? Whats your MOQ?

Based on large stock and management program, TOPBON can supply a small quantity according to mechanical seal repair needs in a short period.
What can I do if I received wrong or unqualified seals?

Our inspection facility ensures all incoming products conform to specified requirements. Through the sealing ring flatness detection, roughness testing, spring pressure testing, and testing equipment, to ensure that each set of mechanical seal is 100% qualified. We also can provide free samples of conventional products according to your needs, to make your purchase more assured.TBM takes responsibility for changing or refunding those products with quality problems.1)Sending the wrong size or material products.2)Seal face that has chips.3)Products are broken during the delivery.4)Seal face is not flat.5)Rubber is rough.
Can I buy seal parts like rings made of silicon carbide?

TOPBON has mechanical seals and seal parts like silicon carbide, Tungsten carbide, ceramic, carbon, rubber. We could make it according to your requests.
Just fill-in the form below and we will get in touch with you as soon as possible.